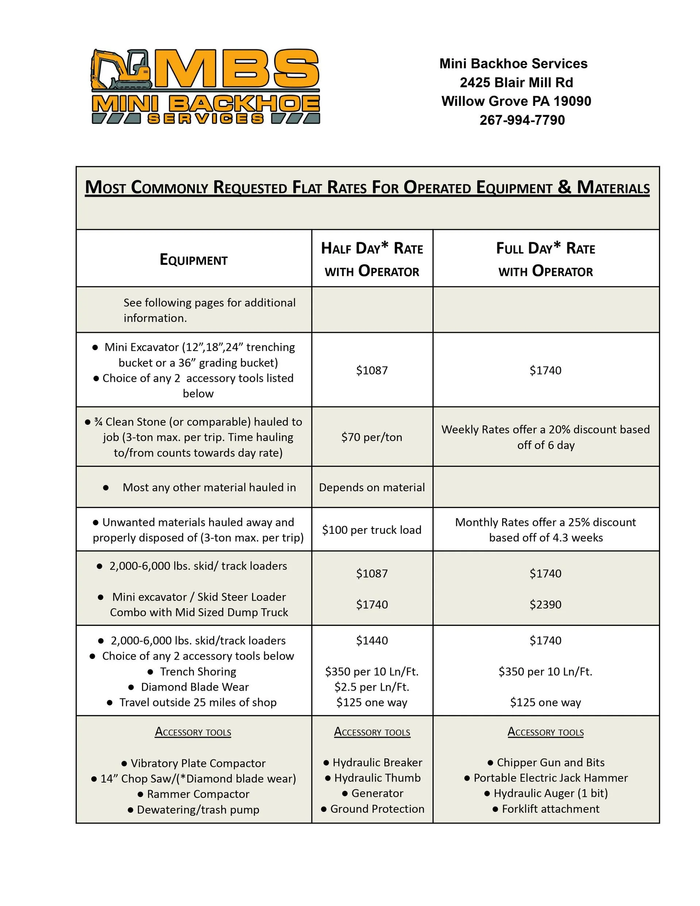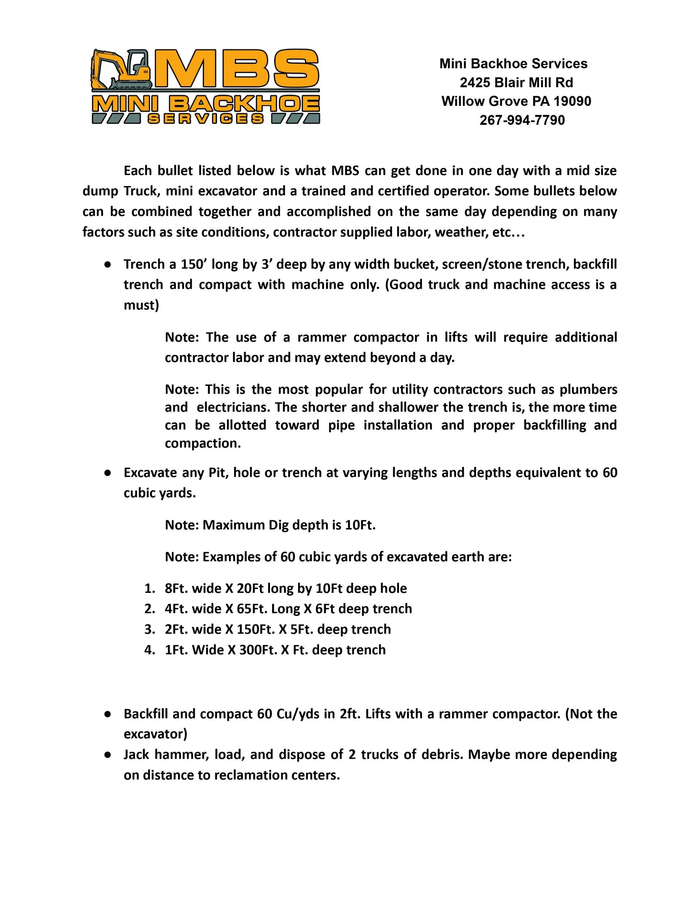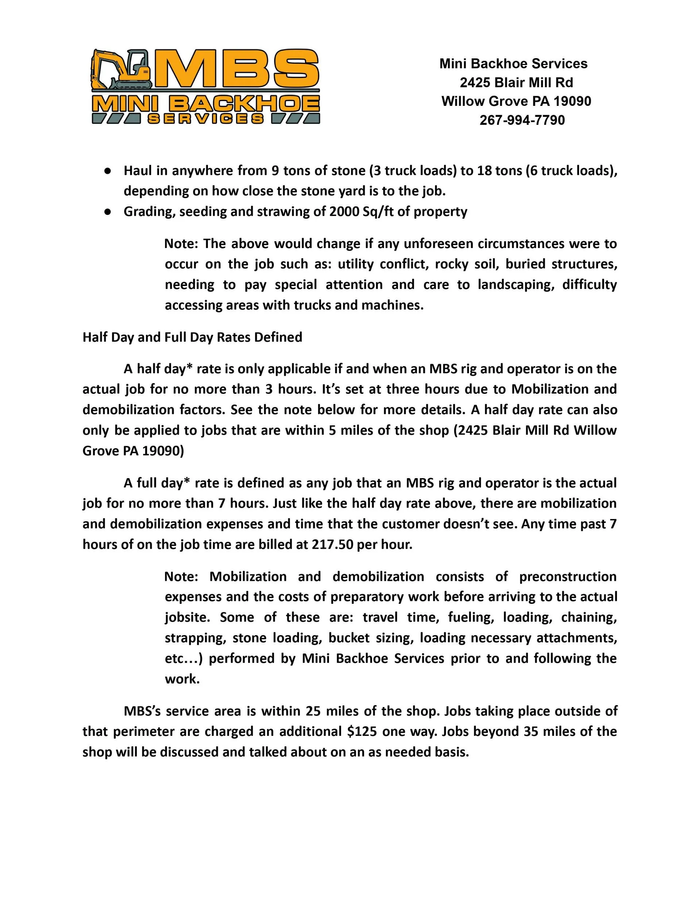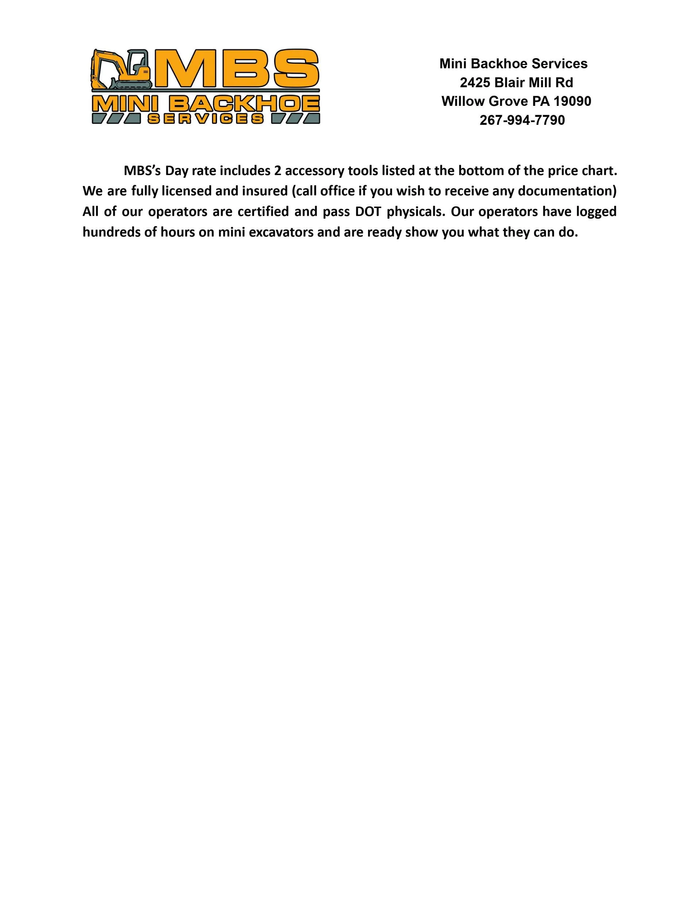 What our customers are saying about our excavation services

Great job!
Great crew, very professional, on time. They do great work.
- Darryl Delessio
Zoom Drain South Jersey

Highly Recommend
Jason and his crew are fantastic. Quick response, highly skilled excavators, and over all a great customer experience! Thank you again!
- Mathew Chandler
PlumbPro Services

True Professionals
These guys are true professionals. Came out quickly to quote, booked my job in a reasonable time, showed up on time and prepared on work day, and the work itself was flawless. The operator they sent that day was Brandon, and he was awesome - a professional guy, always looking out for customer interests, and his skills as an equipment operator showed. Highly recommended all around.
- Dennis
We look forward to serving you!
Give Mini Backhoe Services a call today for all of your excavating, site preparation, and operated machine rental needs.