Demolition Services
Demolition is a complex process that involves the dismantling, destroying, or wrecking of any structure. From horizontal paving surfaces to small sheds or garages. At Mini Backhoe Services, we specialize in any type of paving demolition, which includes breaking down and removing sidewalks, driveways, walkways, slabs, ponds, pools, concrete pool decking, concrete steps, and just about any other solid structure. Whether you need to demolish a small residential driveway or a dilapidated garage, we have the skills, tools, and know-how to get the job done efficiently and safely. We can customize your project and bring the necessary tools to fit the job. In the demolition world, these tools mostly consist of Vibratory Plate Compactor,14" Chop Saw, Rammer Compactor, Portable Cement Mixer, Hydraulic Breaker, Hydraulic Thumb for mini excavators, Generator, Ground Protection, Demolition Hammer and Bits, Portable Electric Jack Hammer, Hydraulic Auger (1 bit), Additional Laborer, etc...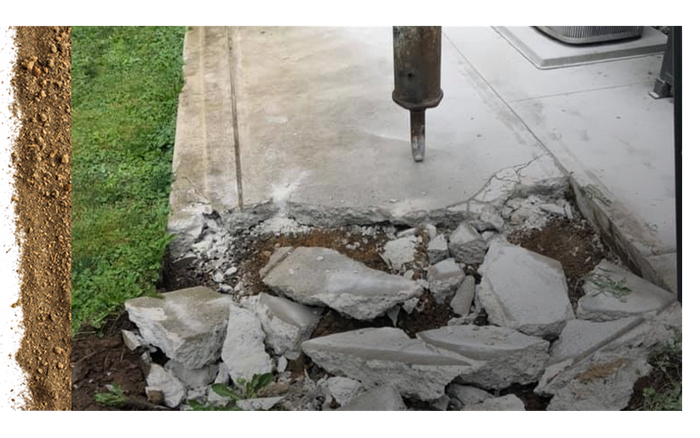 What Is The Purpose of Demolition Services?
When structures or parts of structures are no longer needed or have become unsafe, demolition services are needed. This makes demolition particularly useful in renovations or remodeling projects where certain parts of a building need to be removed or replaced. Additionally, demolition is often required in the construction industry to clear sites for new construction projects, or in cases where a building or structure has suffered irreparable damage or has become a hazard to public safety.
Our Demolition Process
Our demolition process typically involves the following steps:
Assessment
We'll assess the structure or area to be demolished to determine the best approach and ensure that everything is safe.
Preparation
We'll prepare the area by clearing out any obstacles and ensuring that everyone is clear of the job site.
Demolition
We'll use state-of-the-art equipment to demolish the structure or area, ensuring that everything is completed efficiently and safely.
Clean-Up
We'll clear away any debris and leave the job site clean and ready for whatever comes next.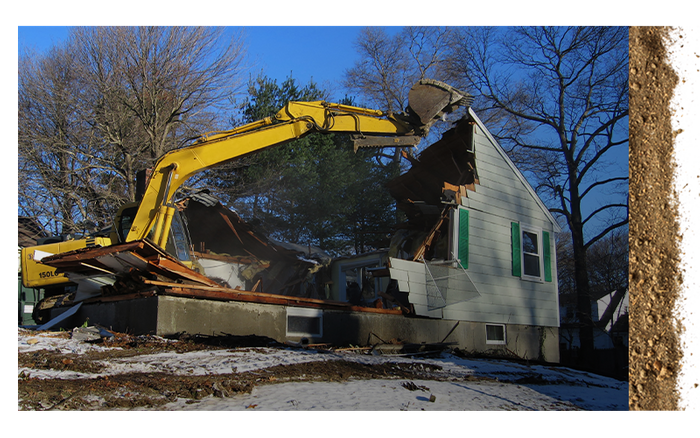 Why Choose Us?
Experienced Professionals: Demolition projects are heavily regulated, and feature many rules and regulations that must be followed. Our team has years of experience in the demolition industry, ensuring your project will be compliant with all Pennsylvania regulations.
State-of-the-art Equipment: As a construction equipment supplier, Mini We use the latest equipment to ensure that your demolition job is completed quickly and efficiently.
Safe and Efficient: Demolition work can be time-consuming and labor-intensive, especially if you're working on a large project. With the MBS construction crew, you can save time and get the job done quickly and efficiently.
What our customers are saying about our excavation services

Great job!
Great crew, very professional, on time. They do great work.
- Darryl Delessio
Zoom Drain South Jersey

Highly Recommend
Jason and his crew are fantastic. Quick response, highly skilled excavators, and over all a great customer experience! Thank you again!
- Mathew Chandler
PlumbPro Services

True Professionals
These guys are true professionals. Came out quickly to quote, booked my job in a reasonable time, showed up on time and prepared on work day, and the work itself was flawless. The operator they sent that day was Brandon, and he was awesome - a professional guy, always looking out for customer interests, and his skills as an equipment operator showed. Highly recommended all around.
- Dennis
We look forward to serving you!
Give Mini Backhoe Services a call today for all of your excavating, site preparation, and operated machine rental needs.