Hauling Services
Whether you are building a new home or renovating an existing one, Mini Backhoe Services can help you move materials and debris in and out of the job site. Based in Oreland, PA, our construction crew is trained to handle all types of hauling projects, from small residential jobs to large commercial construction sites. As trusted construction equipment suppliers, we have advanced technology and state-of-the-art equipment to ensure that all materials are moved safely and efficiently.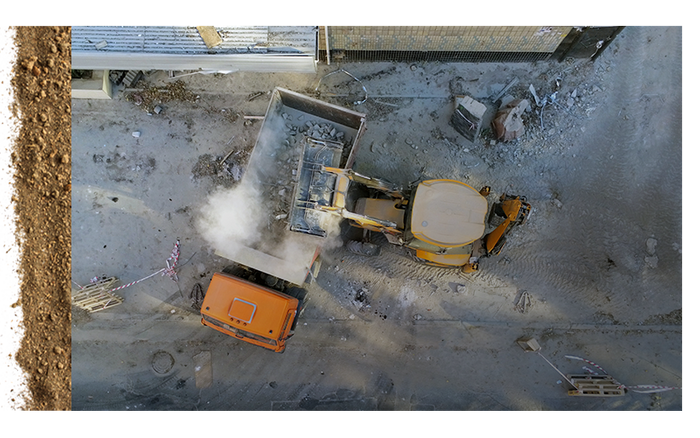 Why You May Need Hauling
Construction hauling is a crucial component of any construction project. Whether it is bringing in building supplies or removing debris after an excavation project, the right hauling service can make all the difference. Mini Backhoe Services provides reliable and efficient construction hauling services to ensure your project runs smoothly from start to finish.
Our Construction Hauling Services Include:
Material Delivery
We can transport building materials, such as lumber, steel, and concrete, to your job site.
Debris Removal
We can remove any debris or waste from your job site and ensure it is disposed of properly.
Site Clean Up
We can help keep your job site clean and organized by removing any excess material or debris.
Recycling
We are committed to reducing waste and minimizing our environmental impact. We offer recycling services for construction materials like concrete and asphalt.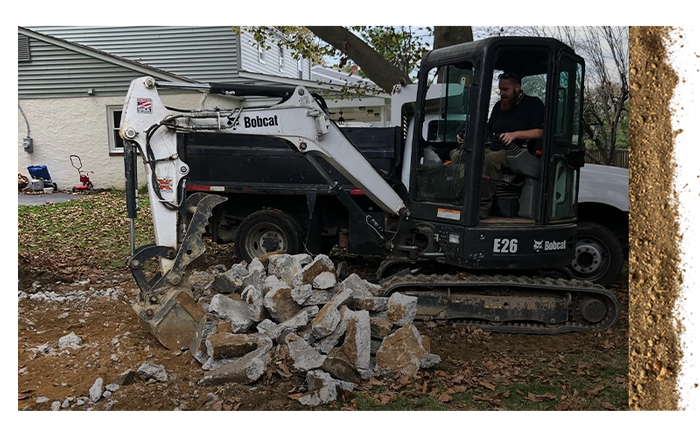 We Are Ready For You
Working with Mini Backhoe Services for your hauling needs offers a wide range of benefits. Our team is committed to providing high-quality and efficient services to all our clients. When you choose us, you can expect:
Reliable and timely service
Choose Mini Backhoe Services for all your hauling needs, and experience the peace of mind that comes with working with a reliable and trusted partner in the construction industry.
What our customers are saying about our excavation services

Great job!
Great crew, very professional, on time. They do great work.
- Darryl Delessio
Zoom Drain South Jersey

Highly Recommend
Jason and his crew are fantastic. Quick response, highly skilled excavators, and over all a great customer experience! Thank you again!
- Mathew Chandler
PlumbPro Services

True Professionals
These guys are true professionals. Came out quickly to quote, booked my job in a reasonable time, showed up on time and prepared on work day, and the work itself was flawless. The operator they sent that day was Brandon, and he was awesome - a professional guy, always looking out for customer interests, and his skills as an equipment operator showed. Highly recommended all around.
- Dennis
We look forward to serving you!
Give Mini Backhoe Services a call today for all of your excavating, site preparation, and operated machine rental needs.