We're a company you can trust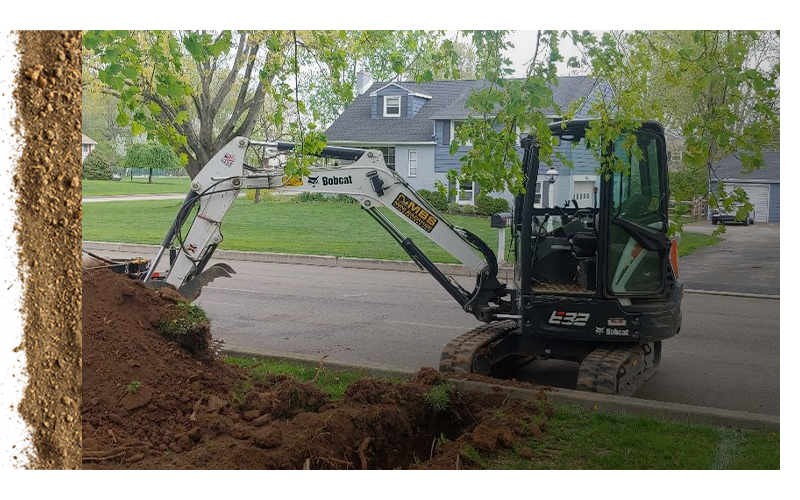 About us
Jason, the present proprietor of MBS, established Zoom Drain & Sewer Cleaning Service in 1995, undertaking the excavation of thousands of sewer trenches over the course of twenty-five years. This extensive background forms the essence and serves as the bedrock of Mini Backhoe Services. Consequently, our clients find reassurance in this invaluable expertise, as they rightfully should.
After digging countless trenches throughout the last 25 years, he had many "a-ha" moments and came to the realization that excavation is indeed a distinctive set of skills and a separate trade altogether. Having the wrong, or unskilled operator coupled with improperly sized or inadequate equipment can devastate a job and the reputation of a business. A properly trained operator with machine, truck, and trailer knowledge who holds the necessary safety certifications and equipment insurance is key to success on so many levels. His genuine appreciation, passion, and love of operating heavy equipment coupled with trying to find a way to simplify a contractor's life is what helped him make a difficult decision. He stepped away from Zoom Drain & Sewer Service and opened Mini Backhoe Services.
MBS was created to help the contractor balance out their ability to meet fluctuating equipment needs without having to carry extra machines on the balance sheet or extra people on the payroll. This in turn gives you flexibility. Why wouldn't you want to add another crew without the overhead? Why not make more money? Why not satisfy and keep more customers happy more often? Why not have an advantage over a competitor?
Mini Backhoe Services, doesn't just deliver mini excavation equipment. We deliver it with a trained operator and a midsized dump truck with various equipment and materials customized to fit your specific job needs.
Think of MBS as an extension of your business without the headaches of having a machine rental bill, a delivery charge, paying an operator including payroll fees and taxes, insurance on equipment and operator, scheduling and arranging equipment pick-up, etc. The list is much longer.
With MBS on your team, you don't have to worry: Is your operator skilled enough? Drug tested? Is he or she OSHA-certified? Can someone get seriously hurt on the job? Is a 1- day job going to turn into a 2-or 3-day job because of inexperienced operators?
One thing we know for certain and we're sure you will also agree: who partners with you matters. And, I mean, really matters. The contractor community is a small, tight-knit group. Integrity, reputation, and work product travels lightning-quick through our customers—especially with social media. It matters who represents you. And it matters who represents your business at your customer's doorstep.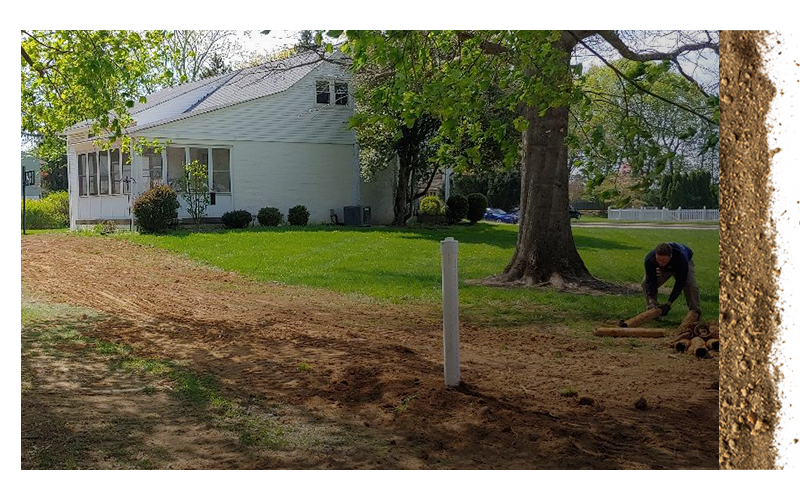 Who is behind MBS?
Rest assured that you'll be working with someone like yourself that isn't afraid to get their hands dirty and has been in the trenches. Someone who knows what it takes to get the job done right the first time. You can also trust that we're here−in our community−for the long haul. We'd love the opportunity to earn your business and, most importantly, your trust. Call us directly so we can share our background and experience with you. Our goal is to build relationships for long-term success and we're hoping you are, too. We can be reached at 267-994-7790.
What our customers are saying about our excavation services

Great job!
Great crew, very professional, on time. They do great work.
- Darryl Delessio
Zoom Drain South Jersey

Highly Recommend
Jason and his crew are fantastic. Quick response, highly skilled excavators, and over all a great customer experience! Thank you again!
- Mathew Chandler
PlumbPro Services

True Professionals
These guys are true professionals. Came out quickly to quote, booked my job in a reasonable time, showed up on time and prepared on work day, and the work itself was flawless. The operator they sent that day was Brandon, and he was awesome - a professional guy, always looking out for customer interests, and his skills as an equipment operator showed. Highly recommended all around.
- Dennis
We look forward to serving you!
Give Mini Backhoe Services a call today for all of your excavating, site preparation, and operated machine rental needs.