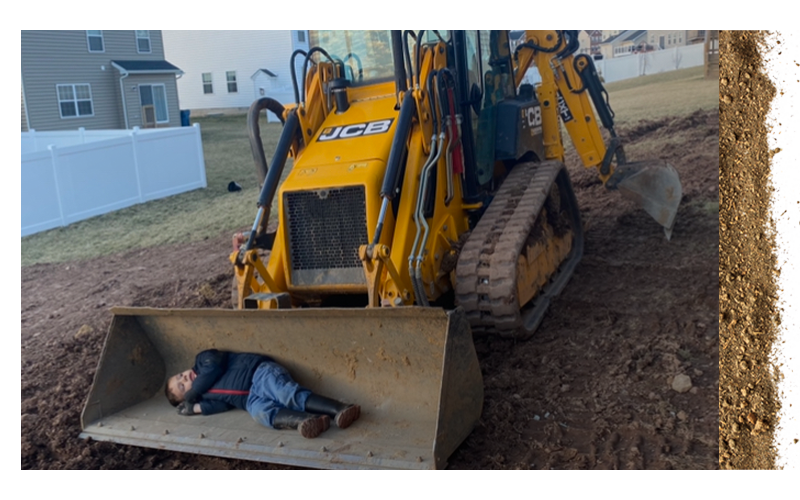 Serving DIYers
PA Home Improvement Contractor # 147874
Are you planning a grading, trenching, land clearing, or patio project on your property? Look no further than Mini Backhoe Services to bring your vision to life efficiently and cost-effectively. Our experienced team and specialized mini excavation equipment allow us to deliver precise and accurate results. whether it be grading, ensuring the perfect slope, leveling, stump removal, site preparation, or Demolition of an existing structure, we got you covered. We specialize and can efficiently dig trenches of various sizes and depths, minimizing disruption to your property and saving you time. Plus, our mini backhoes/excavators are equipped with attachments designed to handle any project effectively. We guarantee competitive pricing and flexible options tailored to your project's specific requirements, making our services cost-effective and reliable.
Furthermore, our team of skilled operators brings a wealth of experience to each project and is committed to delivering superior service and exceptional results that enhance your property's value and functionality. We do our best to limit environmental impact and we believe our compact equipment helps us to do just that. Contact us today to discuss your upcoming project and discover how Mini Backhoe Services can positively impact your property.
What our customers are saying about our excavation services

Great job!
Great crew, very professional, on time. They do great work.
- Darryl Delessio
Zoom Drain South Jersey

Highly Recommend
Jason and his crew are fantastic. Quick response, highly skilled excavators, and over all a great customer experience! Thank you again!
- Mathew Chandler
PlumbPro Services

True Professionals
These guys are true professionals. Came out quickly to quote, booked my job in a reasonable time, showed up on time and prepared on work day, and the work itself was flawless. The operator they sent that day was Brandon, and he was awesome - a professional guy, always looking out for customer interests, and his skills as an equipment operator showed. Highly recommended all around.
- Dennis
We look forward to serving you!
Give Mini Backhoe Services a call today for all of your excavating, site preparation, and operated machine rental needs.