Grading Services
Grading is an essential process in any construction work. It involves ensuring that the base is level and properly sloped to support the structure being built or to improve the landscape. At Mini Backhoe Services in Oreland, PA, we provide professional grading services to ensure that your project is built on a solid foundation. With our grading services, we help bring your construction project to life by laying the groundwork for its success.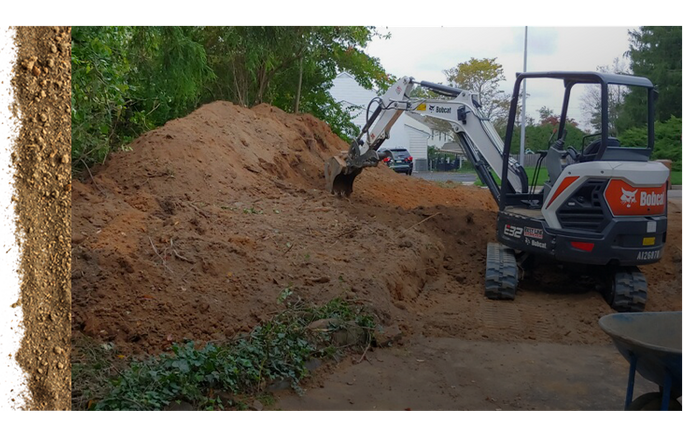 The Importance of Grading
Grading is the art of sculpting, shaping, and smoothing the earth to create a stable and durable foundation for a construction project. It involves creating a level base or a perfectly sloped surface for structures such as foundations, roads, parking lots, landscapes, and gardens. This process is essential to ensure the longevity and stability of the structure.
Site Preparation Grading
We can help you prepare the site for construction by grading the area to ensure a level base for your project.
Road Grading
Our Pennsylvania contractors can grade roads for better drainage and smoother surfaces to provide safer driving conditions.
Landscape Grading
We can grade the landscape to improve the aesthetics of your outdoor spaces and prevent soil erosion.
Foundation Grading
The MHB construction crew ensures your building has a solid base for construction work by grading the foundation for it.
Slope Grading
With grading services from our Oreland general construction team, you can have your land sloped for proper water drainage and erosion prevention.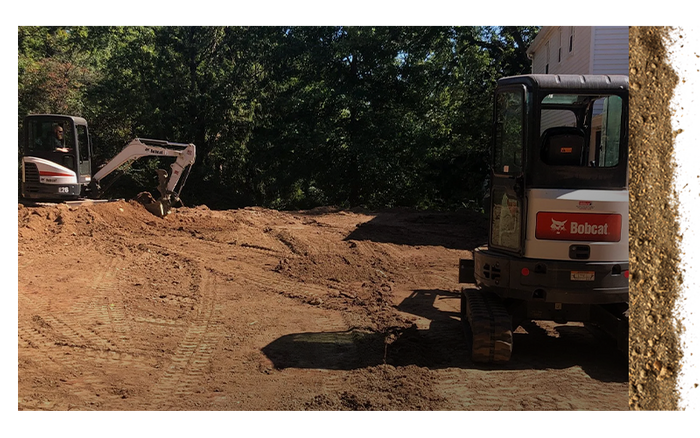 Our Grading Process
We take pride in our comprehensive grading process that ensures your project is done correctly and efficiently. Our process includes:
Site evaluation: Our team evaluates the site to determine the scope of work and the necessary equipment needed for the Pennsylvania construction project.

Grading plan: We create a customized grading plan that outlines the work to be done and the timeline for completion.

Equipment setup: As a construction equipment supplier, we have access to all the necessary grading equipment. Our team sets up relevant heavy machinery such as bulldozers, scrapers, and graders, to begin the grading process.

Grading work: Our experienced professionals start grading work, using advanced equipment and laser-level tools to ensure the highest level of accuracy and efficiency.

Final evaluation: We perform a final evaluation of the grading work to ensure it meets your specifications.
What our customers are saying about our excavation services

Great job!
Great crew, very professional, on time. They do great work.
- Darryl Delessio
Zoom Drain South Jersey

Highly Recommend
Jason and his crew are fantastic. Quick response, highly skilled excavators, and over all a great customer experience! Thank you again!
- Mathew Chandler
PlumbPro Services

True Professionals
These guys are true professionals. Came out quickly to quote, booked my job in a reasonable time, showed up on time and prepared on work day, and the work itself was flawless. The operator they sent that day was Brandon, and he was awesome - a professional guy, always looking out for customer interests, and his skills as an equipment operator showed. Highly recommended all around.
- Dennis
We look forward to serving you!
Give Mini Backhoe Services a call today for all of your excavating, site preparation, and operated machine rental needs.