Augering Services
A hydraulic auger is a powerful and versatile tool used in various industries, primarily for drilling holes in the ground or other surfaces. It consists of a rotating helical screw blade, often encased in a hollow tube, which is connected to a hydraulic motor. The hydraulic motor provides the necessary force to turn the auger's blade, allowing it to effectively penetrate through different types of soil, clay, or even ice. Hydraulic augers come in various sizes, ranging from handheld versions for smaller tasks to large machinery-mounted augers for heavy-duty drilling operations.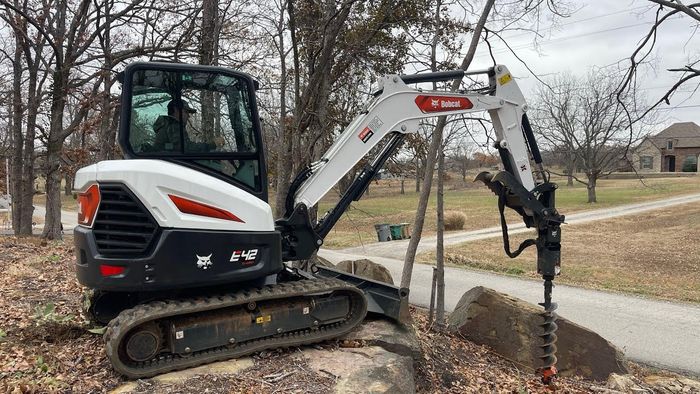 What Is The Purpose of Augering Services?
Their applications span across construction, agriculture, landscaping, and mining industries. They are commonly used for tasks such as fence post installations, tree planting, soil sampling, foundation drilling, and even ice fishing. The efficiency and power of hydraulic augers make them indispensable tools for tasks that require precise and rapid drilling, significantly reducing manual labor and time while enhancing productivity.
Our Augering Process
Our augering process typically involves the following steps:
Assessment
We'll assess the job type and the equipment needed to have the best approach and ensure that everything is safe.
Preparation
We'll prepare the area by clearing out any obstacles and ensuring that everyone is clear of the job site.
Digging
We'll use state-of-the-art augering equipment to make sure the digging process is done cleanly and correctly.
Clean-Up
We'll clear away any debris and leave the job site clean and ready for whatever comes next.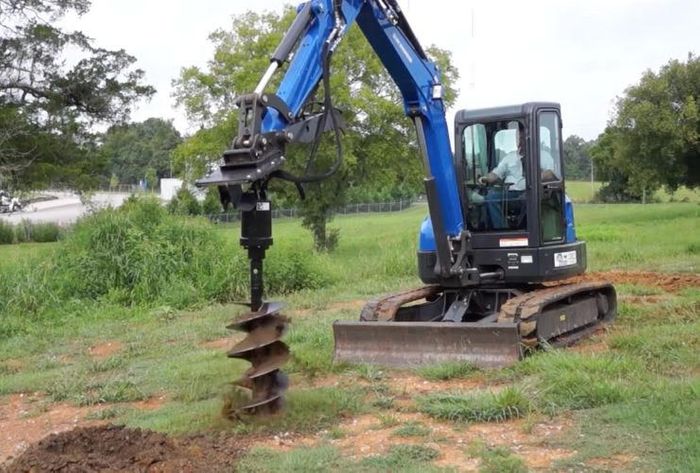 Why Choose Us?
Experienced Professionals: Augering projects can be tricky and can cause problems if not properly done. Our team has years of experience in the industry, ensuring your project will be compliant with all Pennsylvania regulations and get done correctly the first time.
State-of-the-art Equipment: As an excavation service provider, Mini Backhoe uses the latest equipment to ensure that your augering job is completed quickly and efficiently.
Safe and Efficient: Augering work can be time-consuming and labor-intensive, especially if you're working on a large project. With the MBS construction crew, you can save time and get the job done quickly and efficiently.
What our customers are saying about our excavation services

Great job!
Great crew, very professional, on time. They do great work.
- Darryl Delessio
Zoom Drain South Jersey

Highly Recommend
Jason and his crew are fantastic. Quick response, highly skilled excavators, and over all a great customer experience! Thank you again!
- Mathew Chandler
PlumbPro Services

True Professionals
These guys are true professionals. Came out quickly to quote, booked my job in a reasonable time, showed up on time and prepared on work day, and the work itself was flawless. The operator they sent that day was Brandon, and he was awesome - a professional guy, always looking out for customer interests, and his skills as an equipment operator showed. Highly recommended all around.
- Dennis
We look forward to serving you!
Give Mini Backhoe Services a call today for all of your excavating, site preparation, and operated machine rental needs.